Above All magnificent buildings lies a stunning roof!
Your roof not only offers protection from the elements, but a properly installed roof can add significant monetary value and beauty to your home. Whichever style of roofing material you choose, we're committed to high quality affordable roof repairs and installations that last. From fiberglass shingles to cedar shingles to shakes, we offer a wide range of roofing products that can fit your needs and budget.
We approach every project with the goal of delivering the best roofing solution possible. Our exceptional installation procedures include the Gary Wild workmanship warranty and as a certified contractor we offer a full coverage, lifetime non-prorated extended manufacturer's warranty. What happens if you sell your home? The warranty can simply be transferred to the new homeowner and acts as a great selling point!
"I couldn't afford a new roof right now, the staff at Gary Wild informed me that only a repair was needed... thank you."
Mary M.
Grimsby
Depending on the material used and the installation process, the average roof should last between 15 to 50 years. Not sure if you need a new roof? We can help determine whether a small roof repair or if installing a whole new roof system is the better solution. From start to finish, our focus is delivering top-notch expertise with impeccable service coupled with quality products at affordable roofing prices. Our professional team works with you throughout the entire process to ensure that we deliver the best product possible while remaining on schedule and within your budget.
Interested in learning more? Contact us today!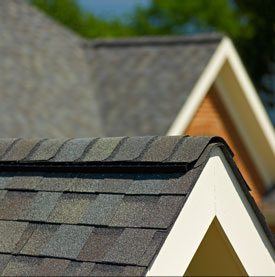 Request a Quote