Roofing Materials: What Does Composite Mean?
Most people do not give much thought to their roof unless it leaks. But every day your roof protects you from wind, rain, snow and other conditions. So, when choosing roofing materials, it's important to understand what you're purchasing. One commonly used term in the roofing industry is: composite.
What is composite?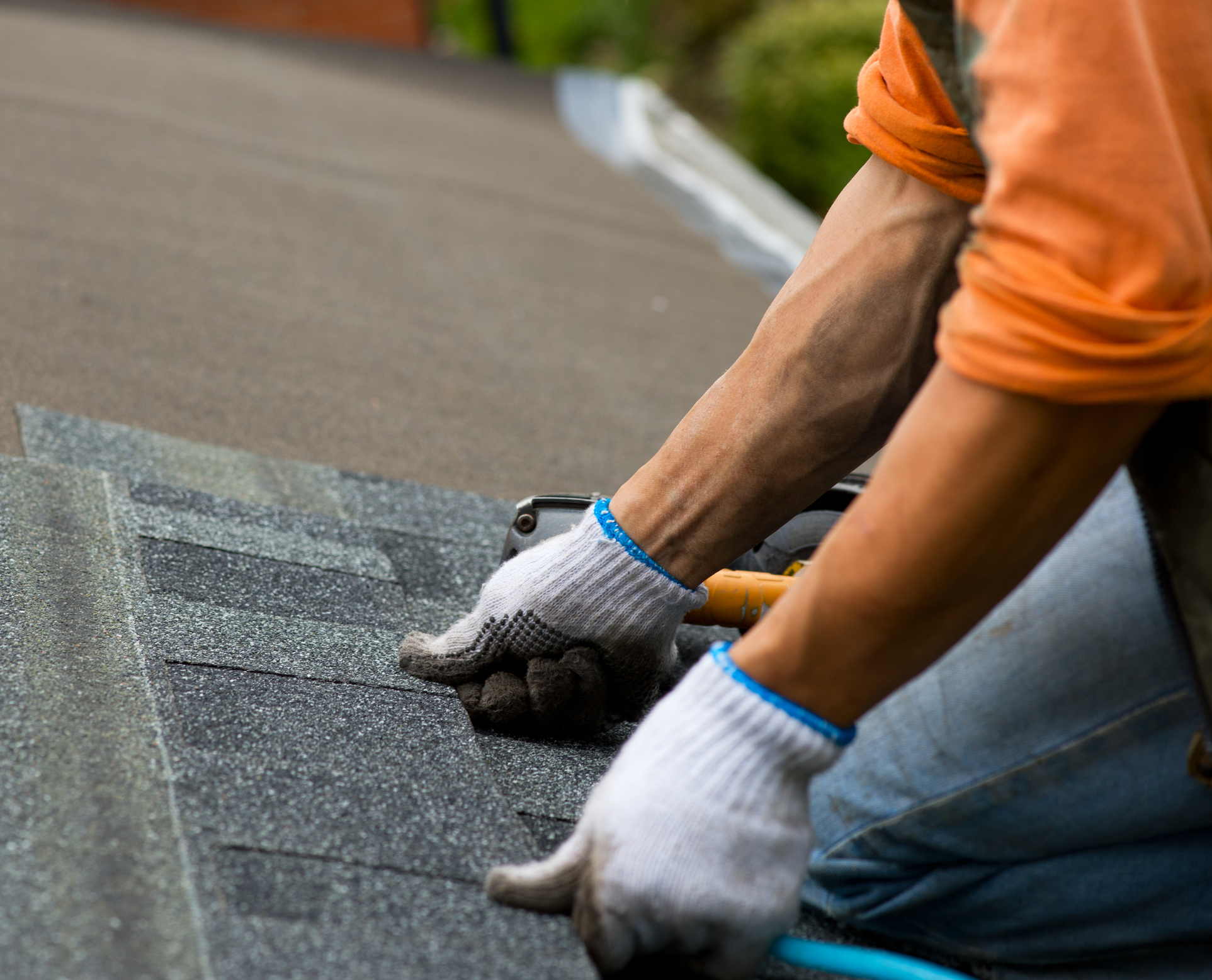 Composite roofing shingles are made of a mixture of several materials such as fiberglass, asphalt and recycled paper products. They are usually made of fiberglass and have an exterior coating of asphalt and mineral fillers. It is the blend of roofing materials that make them durable and adaptable. They can simulate the look of clay tile, wood shake, and asphalt shingles, so that you get the beauty and style of other types of shingles, such as cedar or slate, but in a lighter material and a wide variety of colours, shapes and sizes. Because composite shingles are lighter in weight than asphalt shingles, they are easier to transport and install.
How long does composite roofing last?
Composite shingles are known for their durability. They are fire resistant and are also resistant to moisture, mold, and algae. Generally, roofing shingles last approximately 15-20 years.
However, most composite roofing have a warranty of 30-50 years and in some cases, longer.
Composite Roof Benefits:
Fire Resistant
Composite roofs are generally rated as Class A, meaning it can help prevent a fire from starting and keep it from spreading. It is often recommended in areas where wildfires are common.
Moisture Resistant
Moisture is the enemy of roofs. Water damage can ruin not only your roof but other areas of your home, from the basement to attic. Between the spring rains and the winter snowfalls, Canada is prone to wet weather. Composite shingles are relatively moisture resistant. In some cases, it's resistant to mold and algae.
Minimal Maintenance
In general, composite roofing is very low maintenance. However, it is always a good idea to inspect your roof on a regular basis. Check for growing algae or mold, particularly if these are not covered by your warranty. If you find missing shingles or shingles that have lost their texture, you will not need to replace the whole roof. Your roofing company can help you replace any missing or damaged shingles.
Environmentally Friendly
Environmentally friendly factors vary among brands. However, composite roofing is often made using recycled plastics, papers, or hemp fibers. This type of roofing lasts longer, therefore, it also reduces the need to use more resources over the years.
How Good Is Your Composite Roofing?
As with any product, the quality of composite roofing varies. The lower tier is sometimes called builder grade. The name is a little misleading to the average consumer because it implies that the product is up to a higher, i.e., builder standard. Instead, they are typically inexpensive mass-produced materials. These lower grade shingles include what is known as "three-tab" shingles. These have three tabs, or flaps, with quarter-inch grooves between them in each panel. They are very flat and tend to have the shortest warranty period.
Architectural shingles, or dimensional shingles, are considered to be a higher grade than the three-tab. They do not have cutouts. Instead, they have an additional layer of asphalt on the bottom which provides more waterproofing. Architectural shingles are thicker than the standard three-tab, some having a thickness equal to three "standard" shingles. They are less likely to curl and can withstand high winds. They come in many shapes and styles, which gives the roof more visual texture. They are, of course, more expensive, but they are more durable, more attractive, and have a longer warranty.
For more information about the best materials for your roof, trust the expertise of the team at Gary Wild, contact us here.
Comments