How to Prep your Home for Winter Weather
Winters in Canada can be notoriously harsh, so it's important to make sure your home is ready. There are a few specific ways to prepare your windows, doors and roof to protect yourself and your home from the coming cold weather.
Windows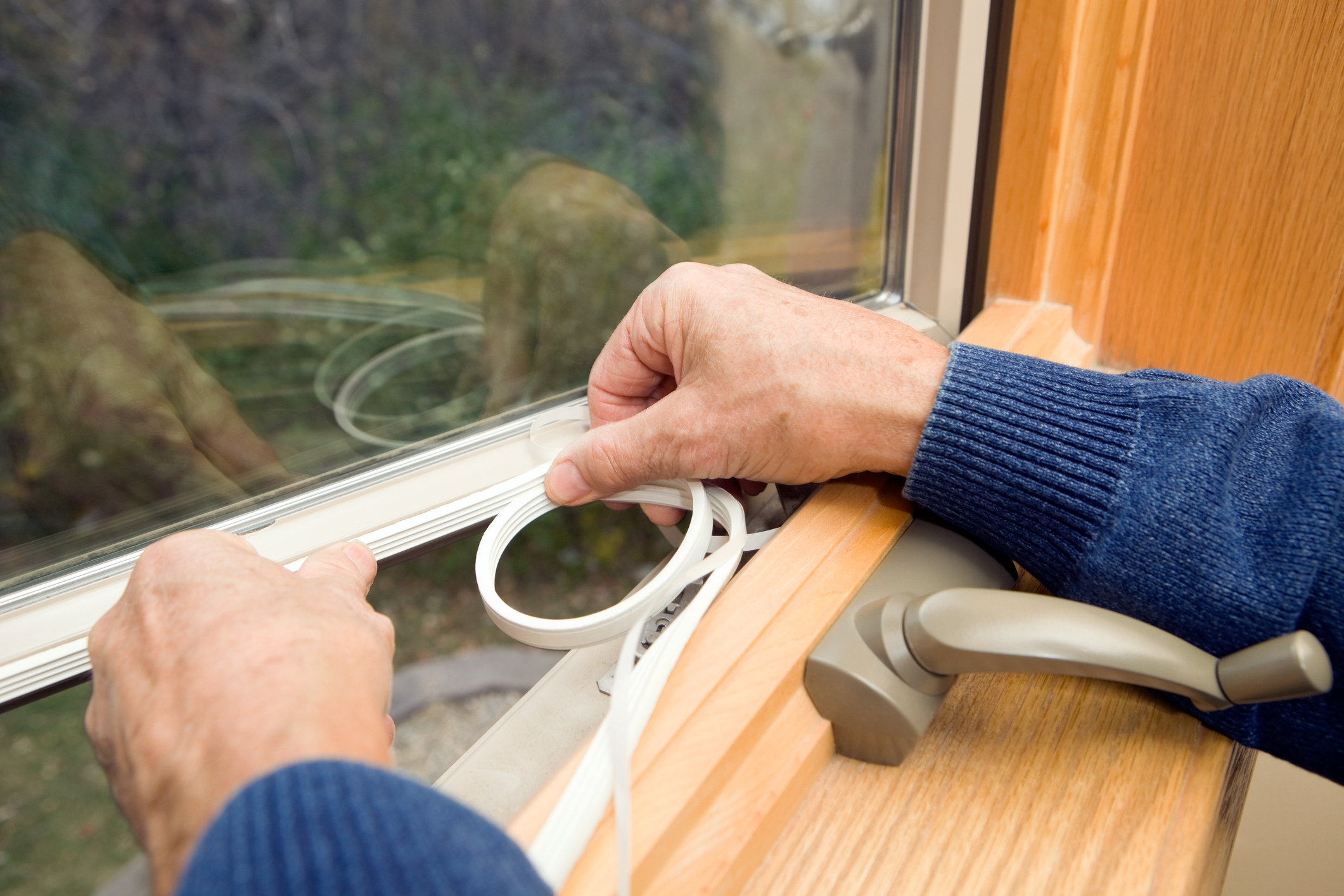 Heat loss through your windows can be prevented by considering the following:
Window frames that are made of wood can warp and rot. Check for cracks or spaces where air might escape. You can seal cracks in the wood with expanding foam or sealant.
Single pane windows create heat loss. If you can't replace them with double pane windows, pick up a do-it-yourself window insulating kit.
Add thick drapes for another layer of protection from the cold.
Check your panes for damage. Small cracks in the glass are difficult to notice, but cold air can sneak its way in easily.
Install storm windows. If you live in an area that is particularly susceptible to harsh weather, storm windows will help protect you. Don't install them too soon though, as you won't be able to open your windows to let fresh air in once they're installed for the winter.
Doors
Like windows, doors can be a place for heat to escape:
Like window frames, door frames can warp and crack. Repair or replace damaged trim.
You can add or replace weather stripping to stop air leaks and help seal off your home from the elements.
Storm doors will protect your exterior doors from damage due to weather, and they will also add an extra layer of insulation to keep you warmer.
If possible, replace old or worn doors with more energy efficient models to save on your heating costs.
Don't forget about garage doors; garages can get chilly, and any room sharing a wall with a garage can feel the chill. Make sure your garage doors are well insulated.
Invest in a door sweep. A sweep is a flexible strip made of rubber or plastic that's held on to the bottom edge of the door by aluminum. Sweeps can prevent drafts from exterior doors.
Roof
Repairing and replacing your roof is a big and expensive job, so it's best to check it regularly for any problems before they get out of hand. Autumn is a great time to make sure your roof is ready for the cold:
Double check your roof for damaged or missing shingles, and replace them.
Clean any debris out of your eavestroughs to prevent blockages or ice dams.
Watch out for ice dams which form when heat from inside your house escapes through the roof. Heat melts snow on a rooftop, and the melted snow can refreeze inside your eavestroughs which can cause damage.
Snow and ice is extremely heavy, so clear away any branches that may get overloaded with either. If these fall onto your roof, they can also cause serious damage.
Check for damaged flashing, as this could be the start of a leak in your roof. Air and water can get in through damaged flashing.
Insulation can't do its job if it's wet, so ensure any damaged insulation gets replaced as soon as possible.
Get a professional inspection. Roofing professionals are trained to spot any damage or problem areas and can prevent larger issues down the road.
Make sure you're ready for winter with the list above. If you'd like more tips on getting ready for the cold, or would like an onsite roof inspection, contact us at Gary Wild Roofing & Siding.
Comments